The Year 2022 in Review
At the end of each year, I usually take some time to reflect on all that has happened. In the past, these thoughts were mainly focused on my work. I would write up a summary of the year's events at Diagrams, post it to our internal Basecamp, and share it with the team on New Year's Eve.
Starting with this year, I'm completely changing that format as I'm beginning to post my reflections publicly on my website and share it with a wider audience. Also, I'll be mixing in some bits from my personal life. The inspiration for this move comes from Lukáš Petr's blog, where he regularly publishes his yearly reviews. Props for sparking that idea!
Business
People who follow me on the internet probably know me as the creator of Diagrams, a diagramming app for Mac. It's a project I started during my studies and went all in on something like five years ago. And honestly, it's been a hell of a ride, as I wrote about in this post. The launch was pretty successful, and so were the months that followed. At some point, however, the indie struggles slowly started kicking in and sales started to decline. This led to a period of tough decision-making about where to take the company next. And gosh, 2022 was a major turning point in this regard!
Early this year, Alex decided to part ways with the company and pursue a new career. While it was a sad moment, which significantly shifted the dynamics of the company, I'm so grateful for the three years we collaborated on this project. Alex formed the foundation of Diagrams' UI design and delivered a truly beautiful visual appearance that received high praise from our customers. Without his help, Diagrams wouldn't be what it is today.
Another major change was the switch of Diagrams' pricing model. We wanted to understand how the price tag in the Mac App Store affected sales and how it would change when people could try the app for free1. So, we decided to switch from upfront purchases to regular in-app purchases. Building the purchase flow, the underlying infrastructure that picks up previous purchases, as well as a time-limited trial within the constraints of the App Store was a significant undertaking. One doesn't appreciate how technically easy paid upfront really is!
In hindsight, I can tell that this effort wasn't really worth it. After an expected drop in the initial phase, sales settled down at the exact same baseline as before the switch. But hey, at least we can make use of the infrastructure for a potential switch to subscriptions in the future. Usually, such a move helps reach sustainability, but we don't think Diagrams is ready for it just yet. Not only would it be hard to justify, considering the current limitations of the app, but it would also be a massive commitment and a very risky investment. And so, for the first time, I admitted that I needed to start thinking beyond Diagrams and diversify my work.
I started exploring the idea of building a new app, experimenting with different UI concepts and creating technical prototypes. While I'd like to get this project off the ground at some point, I decided to better go with a safer bet and began freelancing as a macOS developer.
It's been quite a new territory for me and, so far, an exciting experience, especially when it comes to the team and responsibilities. I have never had the opportunity to collaborate closely with other skilled developers before, so I've really been appreciating the chance to have technical discussions about solving concrete problems we work on. Moreover, it makes a huge difference when you're only responsible for the development, and there is a team of individuals who take care of other disciplines like support, marketing, and business. This obviously hasn't been the case with Diagrams, as I have to wear all of these hats myself, which can be quite challenging.
While I still see a lot of potential in Diagrams, and I want to keep expanding its feature set, I understand that it won't be my main focus in 2023. Instead, I will continue freelancing and working on my new app. Of course, plans can always change, so we'll see what the upcoming year has in store for the business.
Nomad Trips
Ever since I visited Adam Marčan's course on digital nomadism, I have been introducing workations2 into my life. In the past, my partner Monika and I visited Las Palmas in the Canary Islands during the winter seasons for workations, but this year, we doubled down on it. We went to Las Palmas again this winter but combined it with some time on Lanzarote. We then took our longest nomad trip in late summer, spending two months in Bansko, Bulgaria, where we joined the community at Coworking Bansko and explored the beautiful nature of the Pirin Mountains. We concluded the trip by spending another month in Brno, Czech Republic, with brief stops in Bratislava, Vienna, Ostrava, and Pardubice.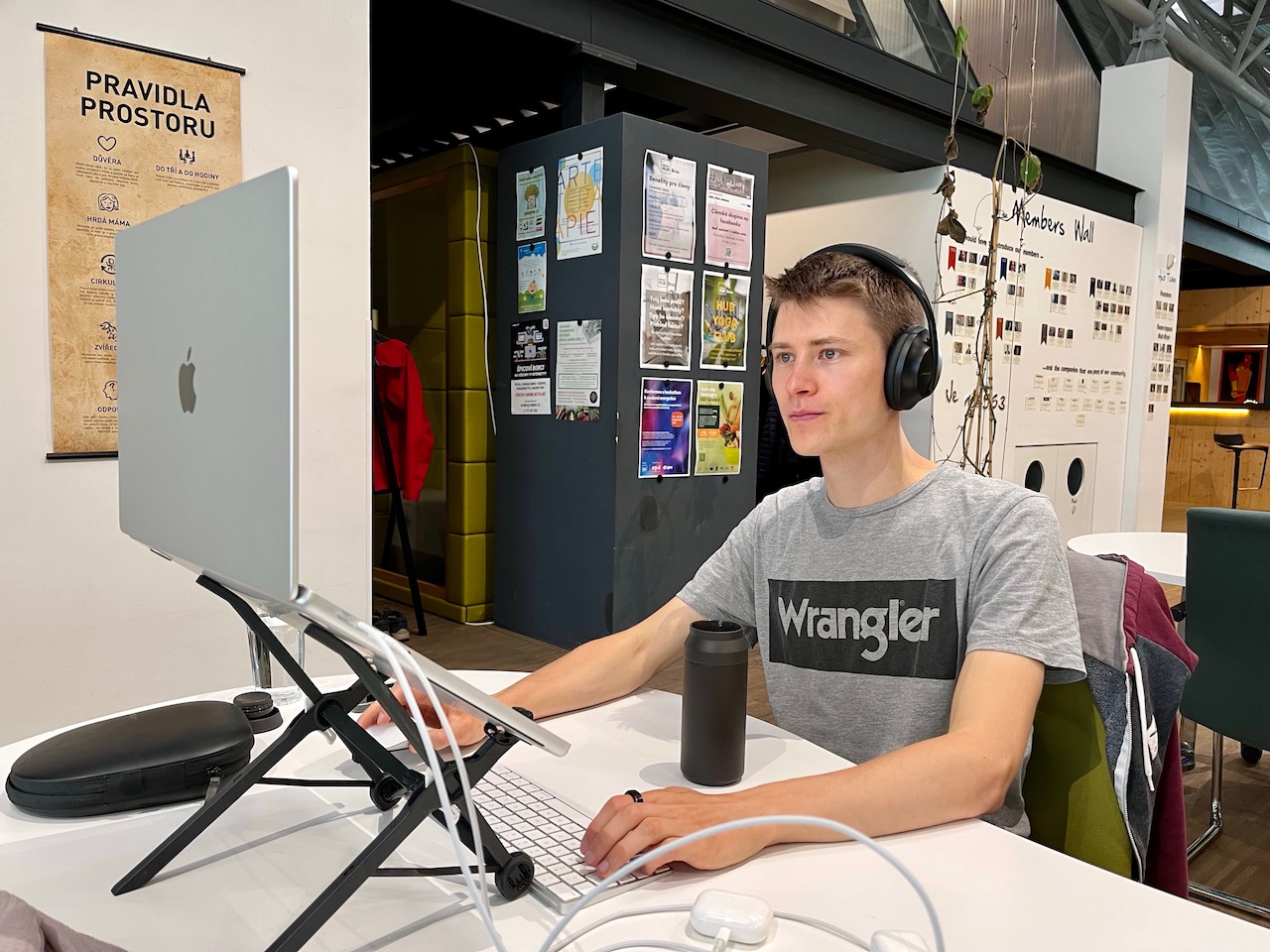 We had a great time, and thanks to staying in one location for longer periods, we could fully immerse ourselves in the culture and get true and authentic experiences. I also greatly appreciate the freedom that comes with it, especially not having to follow any artificial schedules and being able to work and take time off as I feel it, based on my needs, current priorities, and surrounding factors.
This nomad lifestyle is becoming increasingly addictive, and we are already planning another trip that starts in just a few days. I can't tell you how grateful I'm for the pandemic restrictions being lifted and for being able to travel again.
Exercise & Health
I began prioritizing physical activity in the previous year and am happy to have continued the habit of exercising daily throughout the current year, such as doing push-ups and simple exercises with a stretching band or going out for a run or hike. I have also started playing badminton once a week, which I've really enjoyed getting back into.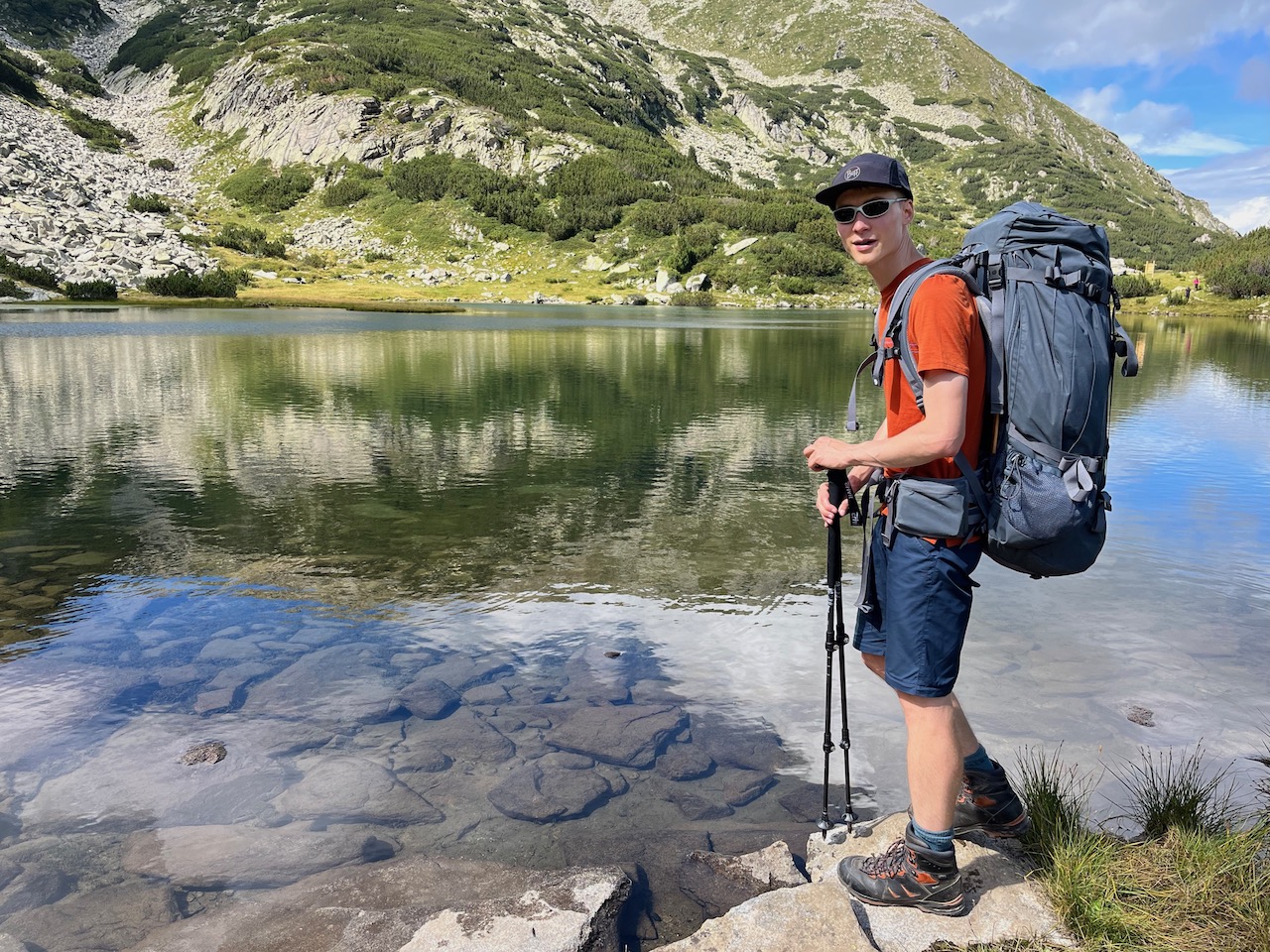 After hearing great things about the Oura ring, I decided to give it a try and incorporate it into my routine this year. It has proven to be a valuable tool in helping me to monitor and improve my daily practices. In particular, it's been interesting to see how my sleep and activity are impacted by various factors like stress, exercise, and alcohol consumption. Having access to data recorded by the ring (and their trends) brought desired calmness to my life.
And as for alcohol, I drastically reduced its consumption and limited it to special social events. While I usually drank only beer or wine, I now calculate in that I won't get enough rest and won't be able to focus the day after. And that's becoming an increasingly important factor for me.
I made another interesting discovery about my health this year. I used to frequently experience dizziness or unease in the evenings, and I couldn't figure out what was causing it. I explored a few potential causes, such as a food allergy or gluten intolerance, but ultimately determined that my symptoms were likely related to my caffeine intake. I decided to cut back on my coffee and switch to decaf or low caf options, and since making these changes, I've noticed a significant improvement in my symptoms. It's been a relief to finally identify the root cause of my discomfort and take steps to address it.
Stoicism
I coped with a personal problem that manifested in the following ways: I've always tried to stick to plans at all costs and got anxious when that wasn't the case. Further, I attempted to change other people and got upset when that wasn't going anywhere. In general, I got easily triggered and took certain things people said to me too personally. To realize that this wasn't about them but more about me, I needed a lot of time.
Fortunately, thanks to a recommendation by Derek Sivers, I stumbled upon a book about Stoicism by William Irvine, which helped me to name and untangle my issue. The key idea to me was to divide things into those that are under my control and those that aren't and to focus my energy on the former category.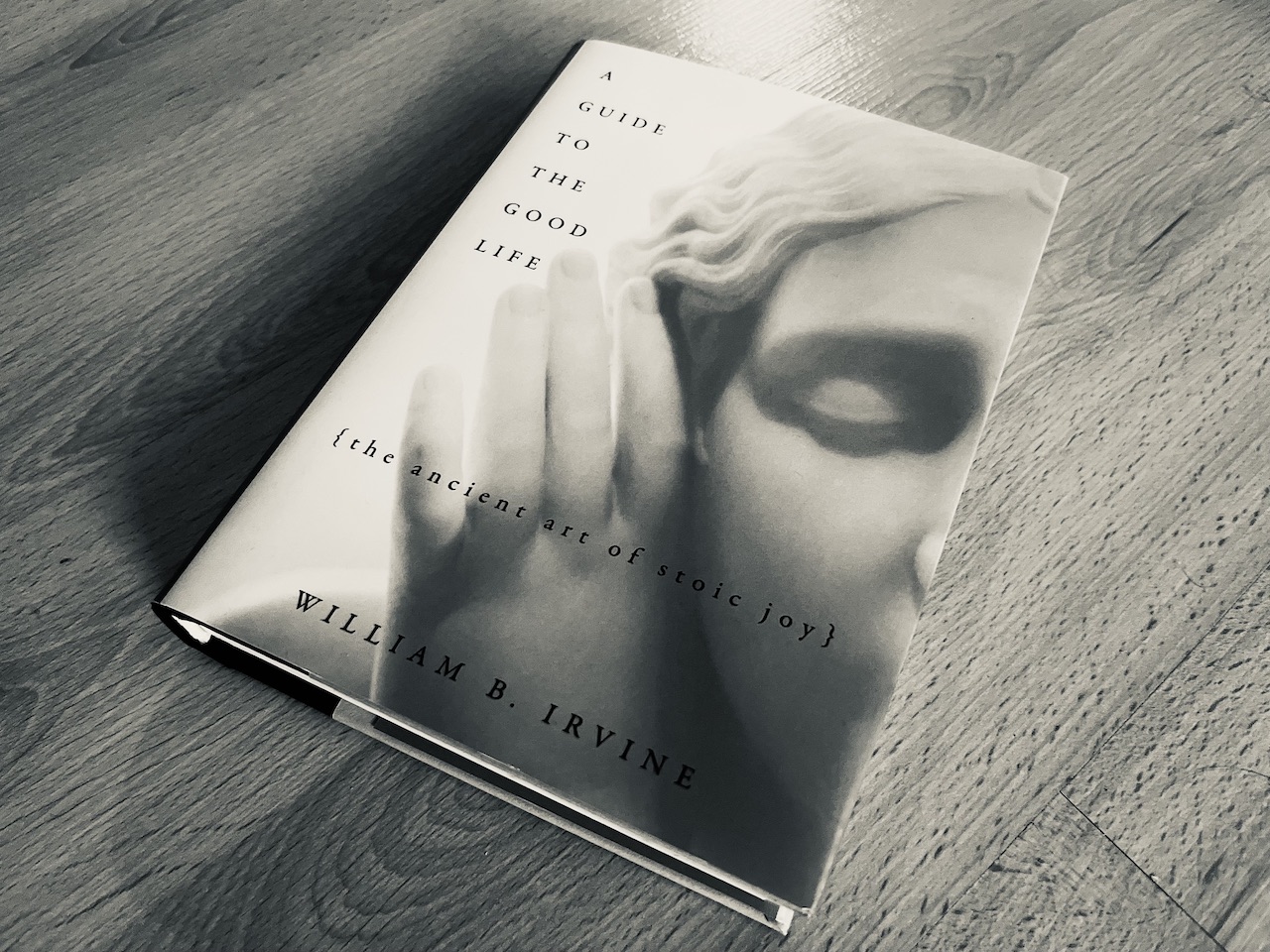 As simple as it sounds, this mindset helped me get my priorities straight and correct my behavior when interacting with others. I now give my best to accept everyone as they are and rather focus on surrounding myself with people who I enjoy spending time with and who add value to my life. Moreover, I doubled down on putting creation over consumption by consuming less on Twitter and YouTube and completely stopping caring about news and politics. Further, this year I watched a total of three movies and no TV show3. All of this helped me regain so much valuable time and focus on what really matters most to me.
I've never been into spirituality, so I wasn't quite sure if Stoicism (and the modern take on it) would resonate with me. But it did! It gives relevant advice about what to do in your life, right here and right now. The book offers many more interesting ideas and principles, like having a philosophy of life, enjoying the little things, living in a minimalistic way, not taking everything for granted, and being aware that nothing is eternal.
Reading & Journaling
At the beginning of the year, I read the book Atomic Habits by James Clear and picked up two new daily habits, journaling and reading. While this combo helped me get through the above-mentioned issue, I noticed that this doesn't quite work for me long-term. I usually tend to work on a single larger task at a time. Especially when it comes to software development and other cognitively difficult tasks, it's not efficient for me to switch back and forth on a daily basis, unlike with the habit of exercising.
I still managed to read a few books about personal development, Stoicism, investments, and freelancing. And I got a Kindle for this, as traveling with physical books was getting very impractical. For the next year, I have a few books about healthy nutrition and business on my list I'd like to get into.
Dog Sitting
This year, I had the opportunity to dog sit for the first time, and it was a very fun experience. Maki, the dog we cared for, quickly became a part of our daily routine, waking us up early in the morning and insisting on going for walks. It was great to have a furry coworker in the home office, as I enjoyed cuddling and playing with him so much. Though, the key was the temporary nature of it, as it allowed us to experience the joys of having a four-legged buddy without a long-term commitment.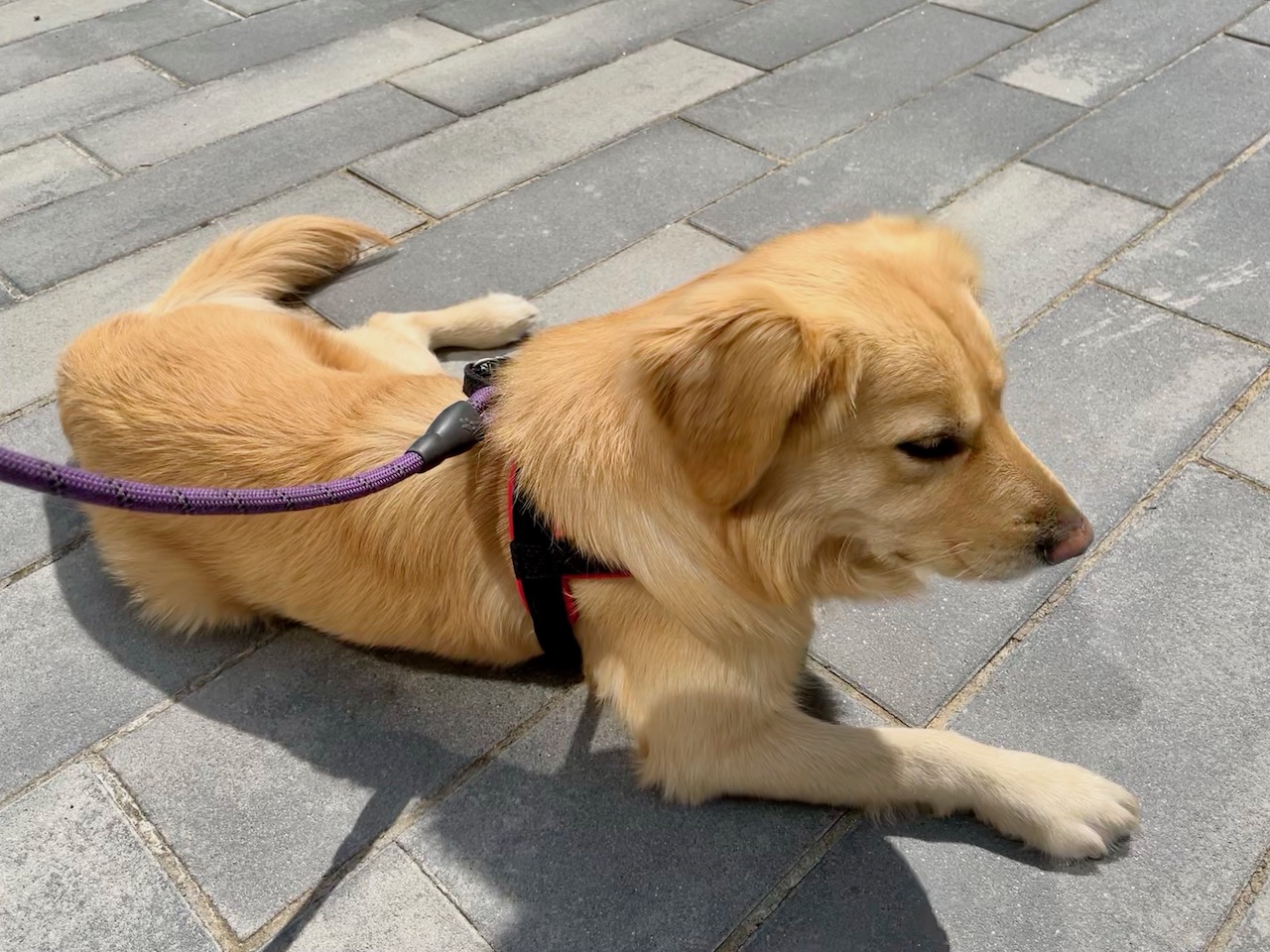 Overall, 2022 has been a year of change and growth for me, both personally and professionally. On the business level, I made the switch to in-app purchases and started exploring new ventures, including the development of a new app and freelancing. And on a personal level, I learned to better work with my emotions and reactions to external events and where to focus my energy. All in all, it's been a wild ride, and I'm grateful for the experiences and lessons learned along the way. Thank you for following along and supporting me throughout the year. Here's to a fantastic start to 2023!
---
We've always had a trial version of Diagrams available on our website, but it's not always easy to find for users who stumble upon the app on the Mac App Store. ↩︎

A workation is a vacation where you combine work and leisure by working remotely from a new location. ↩︎

Since people tend to ask me about it, this year I watched The Minimalists: Less Is Now, Don't Look Up, and Pelíšky. ↩︎